REWARD SYSTEM
Play more, win more! Real prizes await those who know their favorites well. And the more you play against fellow fans, the more prizes to be won! Want something more to brag about? Scorings are displayed on-screen in real time in front of the entire venue, so the crowds get to see which fans won, and which fans lost.  Be sure to polish up on what you think you know about your favorites, and see your victorious moments flash in front of everyone!
USER FRIENDLY
Testing your true fandom loyalty has never been easy! Just download the free FanzPlay app from the Google Play Store or Apple Store and start the battle of wits and knowledge against fellow fans. Play during game half-times or concert downtimes to kick in a little excitement while your favorites take their rest.
24/7 SUPPORT
The FanzPlay team is available 24/7 for customer support. Your all-important queries and suggestions will be answered one-on-one with our round the clock live support team.
ANDROID & APPLE DEVICES
Are you on Android? Cool. Are you using Apple devices? No problem! The FanzPlay developers designed the social gaming app for everyone. FanzPlay is well-crafted for both platforms, and our developers ensure smooth runs and excellent graphics with no lags, and regular updates and bug fixes so you can play to your junkie-heart's content!
GAME FUTURE
FanzPlay is changing the way you play! With its innovative on-loc feature, fans within the event or gaming arena all over the world can play and test their knowledge against other fans about their favorite team or performer. Fans can also play against fans of opposing teams remotely or on location. In this head-to-head competition, only the certified superfans emerge as the victors.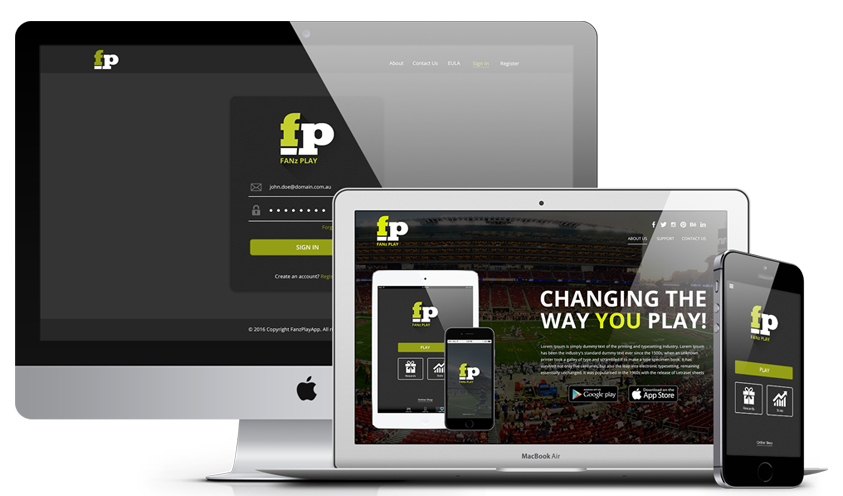 DOWNLOAD FANZPLAY APP
ARE YOU A TRUE FAN? TAKE THE FANZPLAY CHALLENGE!
What year did the NBA hail Michael Jordan as one of the 50 greatest players in NBA? Which NFL player was given the Bert Bell award in 2007? What was the title-song for Taylor Swift's fourth studio album?
We dare you to take the FanzPlay challenge. Go head-to-head with other fans and test how well you know your favorites with the ultimate social-gaming app!
OUR CONTACTS
PHONE
info@fanzplayapp.com
EMAIL
info@fanzplayapp.com